Colour Sorting Machine
Colour Sorting Machine  also called Color Sorter or optical sorting machine, it is according to the color differences of granular materials, using high-resolution CCD optical sensor to separate different granular materials. Metak Color Sorter has been widely used in many industry in the world.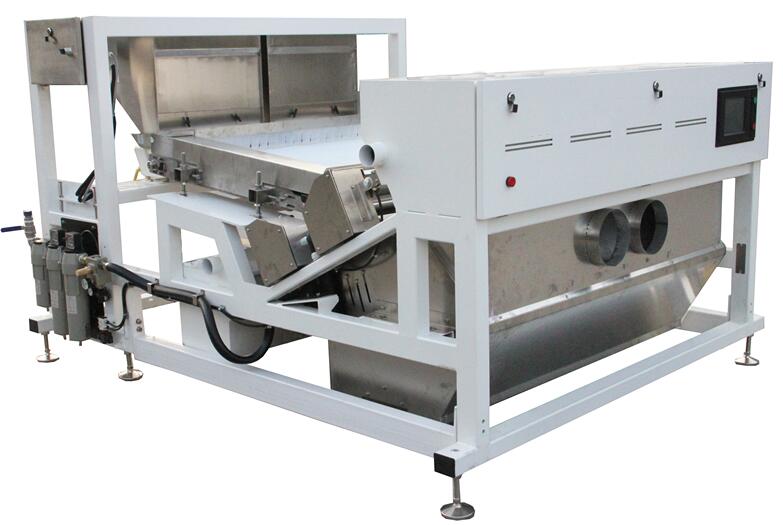 Optical color sorter is a lossless sorting equipment apply to grading solids products, widely used in rice, food, tea, paint and chemical industries, can also be apply to recycled plastic, plastic granules, corn, a variety of beans, ores, pepper, garlic, seeds category, raisins, seeds, herbs, dried shrimps, shrimp, fish, clove, and specialty materials.
Colour Sorting Machine's working principle is according to the difference of the optical properties of the material, use photoelectric detection technology automatic sorting the heterochromatic granule from raw material. Color sorter as a typical optical mechatronic systems, related to all areas of optical and electrical soft. upgrading also is very fast, is typical of innovative technology products.
If you need color sorter,please feel free to visit our website for reference.http://www.metakcolorsorter.com
https://www.metakcolorsorter.com/wp-content/uploads/2016/10/ore-color-sorter_2_看图王.jpg
2255
2048
color sorter metak
http://www.metakcolorsorter.com/wp-content/uploads/2016/09/metak-sorter.png
color sorter metak
2017-05-15 09:55:42
2017-05-15 09:55:42
Colour Sorting Machine